Our hike to the Nakalele blowhole was one of the high points of our trip to Maui. We took the long route through an exotic rock formation to get the the blowhole.
A lot of people parked where we did, but most of them just walked down to the edge of the cliffs to take pictures of the ocean. Hardly anyone hiked to the blowhole from this spot. We did see one couple walking back from it, though, who said it was well worth the walk.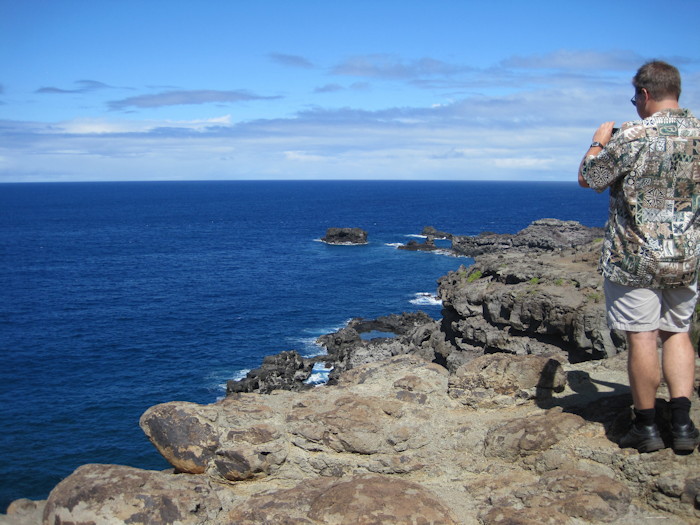 I think we took a wrong turn on the way there, as our guidebook said to turn right along a gully, and we were skeptical that it would go anywhere and wanted to stay near the coast. In hindsight I think the gully is just another bit of scenery and is where we wanted to go, whereas staying right by the coast takes you up past a weather station where the walk is steep and a bit treacherous. Still, we did get to see (from a distance) some neat-looking pools down at the ocean:
We made it past the weather station, but you still have to clamber down a rocky hill to get down to the blowhole. Once you get there, you're in what our guidebook called the "acid war zone", where the ocean has gradually worn away the rocks into neat-looking formations, as if it had been carved by two armies fighting a war with acid. This was well worth the trip, as the views were gorgeous: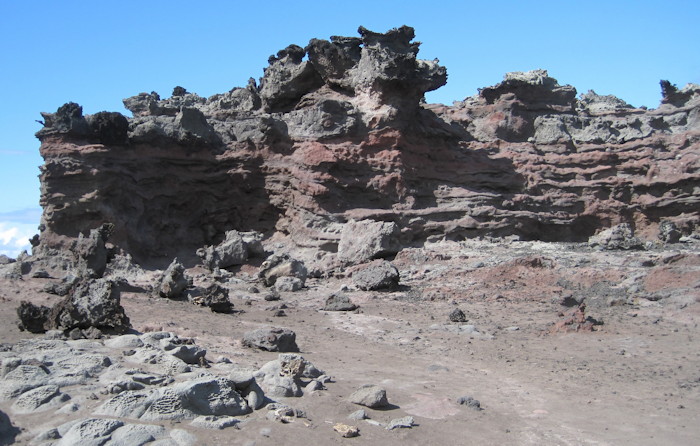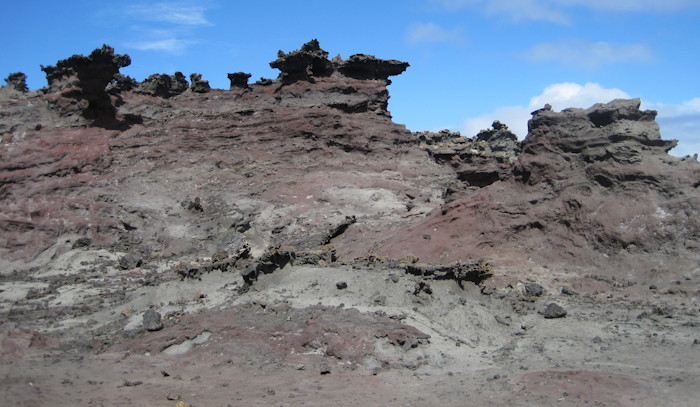 From the war zone you can see a small blowhole, but the main attraction is farther along. It's pretty explosive, seeing the ocean blast water through this (relatively) small hole in the bottom of the shoreline. We were standing right where the sea breeze blows the mist, so we moved to the side to get a better view. It's cool: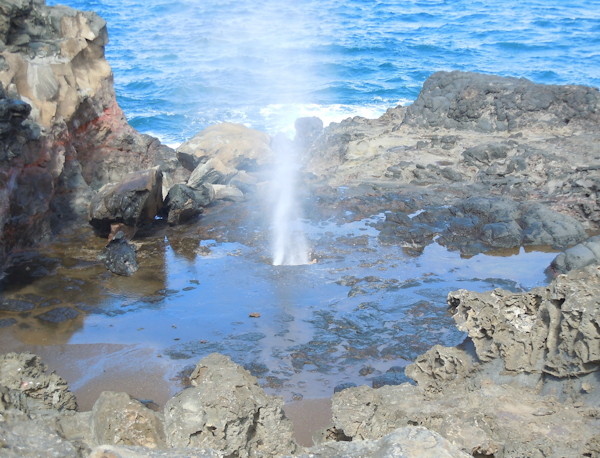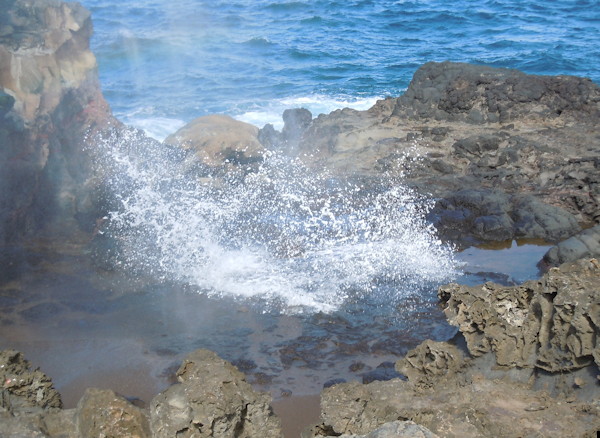 The hike back was a little easier since we took the dirt trail back from the hill rather than going past the weather station, but it's still a fairly tricky hike. However, it's well worth it to see some of the more unusual sights on Maui.
Oh, and Debbi asked me to take this picture of a heart-shaped hole the ocean had carved into the rock: