The walk to Dragon's Teeth at Makalua-Puna Point on Maui is one of the easier walks we did on our vacation. Once you figure out where to park and exactly where to walk, it's just an amble down a hill at a golf course to the rocky point.
The pressures at this coastal site caused lava to push upwards, creating the "teeth":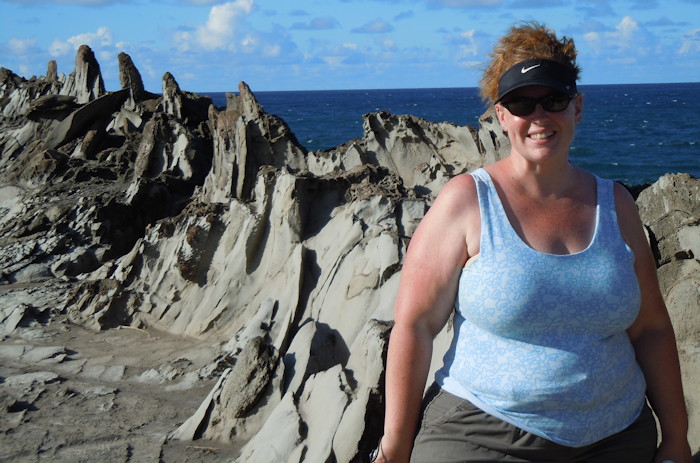 The water has eroded some of the rocks, creating some interesting patterns: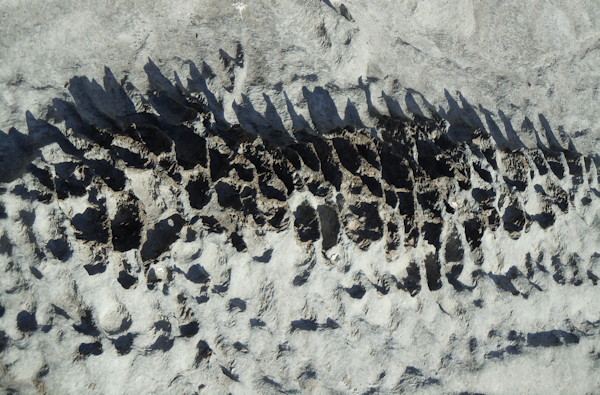 And the view is gorgeous: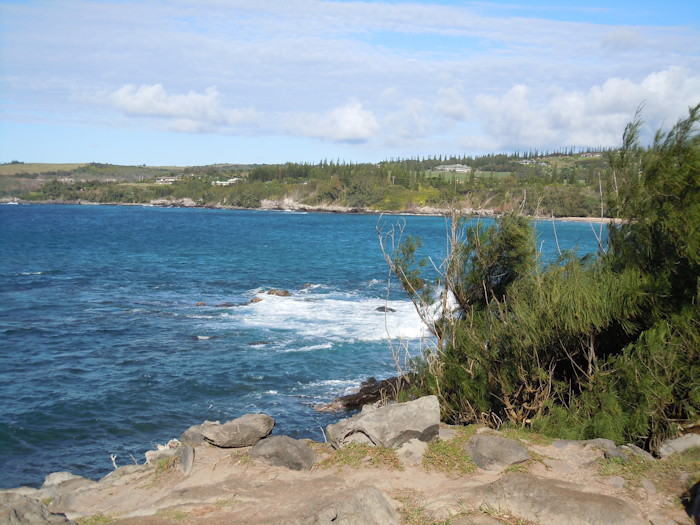 There was also this odd circular maze on the ground nearby. Neat, but I haven't been able to find out anything about it: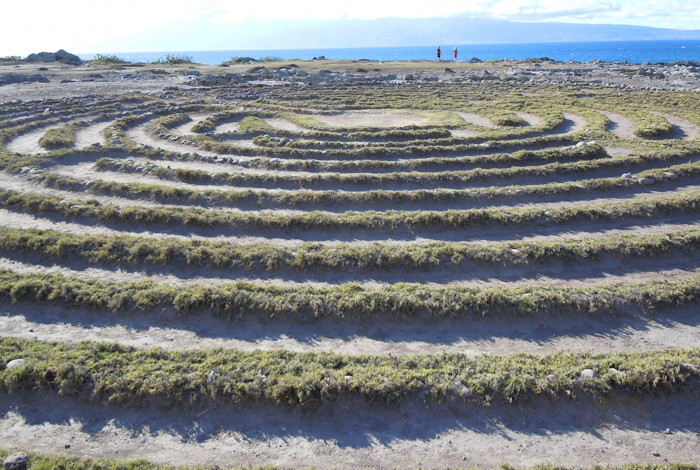 Well worth a visit if you're on Maui and want an easy walk to see some cool stuff.