Wo-ow, "Et in Arcadia Ego" part one, the first half of the conclusion to this first season of Star Trek: Picard, was one great hour of television. Past Star Trek series had plenty of visits to idyllic worlds with a dark underbelly, but here we've had a season of build-up to visiting the planet of the synthetics, and it doesn't disappoint.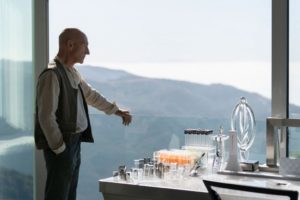 Google Translate tells me that "Et in Arcadia Ego" means "And in Arcadia I am", where Arcadia is a poetic term for a utopia, which is certainly appropriate here.
One thing to watch for in this episodes is the spectacular acting by much of the cast; I'm not sure I've ever seen such a virtuoso ensemble performance in any episode of Star Trek, where Patrick Stewart might not be delivering the best or even the second-best performance.
I'd originally planned to review the last two episodes together, but this one had enough stuff in it that I decided to cover it separately.
Onwards to the spoilers!
Continue reading

"Star Trek: Picard: "Et in Arcadia Ego""